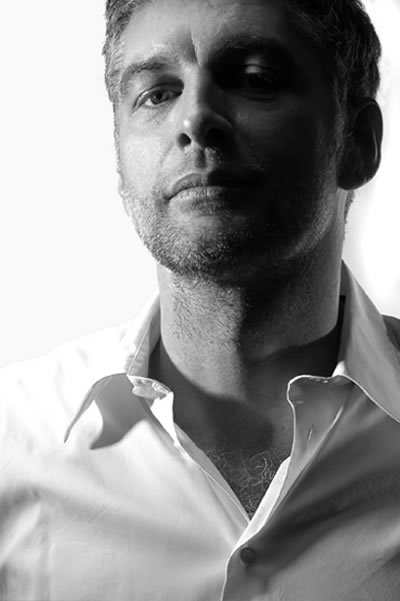 Eric Gizard
"Eric is flamboyant and discreet - refined and measured; his work is reflective and on trend… Eric's work is intuitive and bold, without ever being in your face…"
Andrée Putman

Eric Gizard finds his inspiration and sources in the contemporary Decorative Arts.
Passionate about contemporary design without ignoring the past, he undertakes distinctly projects to which he brings very personal solutions that always bear the hallmark of his unique style.
Strong contrasts, fusion of materials and colours, creation of a "chiaroscuro" effect, and a judicious combination of tradition and modernity – these are the distinctive characteristics of his style.
As an assiduous explorer of design from around the world, his broad range of interests and talents has led him to work on a variety of different projects: apartments and boutiques in Japan, tea-rooms in Korea, offices in Shanghai, the commercial environment of luxury brands of cosmetics in Asia, private residences and hospitality projects in Europe, presidential spaces and boutiques in Paris, the interior design concept of the « Printemps » department store in Deauville.He has also coordinated the colour schemes for the Air France A380 cabins and has been responsible for the furnishing of their VIP lounges throughout the world.
His taste for juxtaposition and eclecticism has led him to develop a vitality in design by creating simple shapes, responding to the contemporary principles of lightness, fluidity and clarity. In addition to the creation of furniture lines for publishers, he is also involved in the design of tableware, lighting and art objets for large French luxury houses.